Our Mission
Using horses to break through physical, mental, spiritual, emotional, and cultural barriers.
Horses That Help is a non-profit, 501(c)3 exempt ministry that helps children and all who participate for free! Early on we learned that everyone needs help in one way or another. Everyone has a story, everyone has a past, a hurt, or tender area and everyone needs love and to feel they belong.
We help whoever needs help but our focus is children with special needs and children that are at-risk. Physical, mental and emotional healing happens on horseback and through horses. Children (and adults) with autism, down syndrome, cerebral palsy, seizures, birth defects and other challenges are loved on and helped through horses and amazing volunteers. We also serve their moms and dads and give them a morning of respite to enjoy fellowship, a relaxed environment and breakfast and lunch.
With today's culture children face many challenges and hardships and we aim to provide a safe, wholesome, loving environment where these kids can let down their guard and simply be kids. A child lights up when you point out their potential and they rise to the occasion when they are trusted to help. Something amazing happens when you take a kid from their everyday urban environment and expose them to nature and horses and hard work. They heal. They heal physically, mentally, emotionally, and spiritually. We have seen amazing healing and joy within children that are recovering from abuse, trauma, brokenness, self harm, and depression. God is good and He brings the people to this ministry that need help. All we do is provide a loving, judgement free, laid back environment, a listening ear, a caring heart, and special horses that just "know" what each child needs.
As the children heal, their families heal too. And it all starts with a kid and a horse.
Vision
Dream big… there's a lot of people to help.
Right now, we hold large events at a rented park where we host children, their families, and a huge number of dedicated volunteers. Because of space and financial limitations we are limited to an event every two weeks but we would love to grow to weekly events and eventually a ranch that is open 6 days a week for fellowship, mentoring, riding and healing!
Here's a little glimpse of the vision… We envision a base camp where kids and their families come during the week for mentoring, food, fellowship and learning. Learning not just about horses but life skills as well. I see mentors in place to teach mechanics and carpentry and sustainable gardening. I see teams fixing the cars of single moms and special needs families. I see teams building tables where families gather to eat the food we all prepare with the organic produce they helped grow.
I see hurting, starved, abused horses being loved on tenderly by kids who've been through the same. I see abandoned animals and people being made whole and given a new purpose and hope for their future.
I see good people in bad situations being helped.
In addition to base camp, I see a mobile ministry so Horses That Help can travel and touch lives throughout the state.
I see urban youth going camping, roasting marshmallows, and riding a horse deep into the woods. Healing happens on long, quiet trail rides for both horse and rider and neither return unchanged.
I see kids that feel hopeless rising above their circumstance and becoming leaders and mentors.
I see community support and resources available to help their families and a network of people joining together to help however needed. I see lives changed for generations to come… and it all starts with a kid and a horse.
Horses
Just like people, each horse has a story…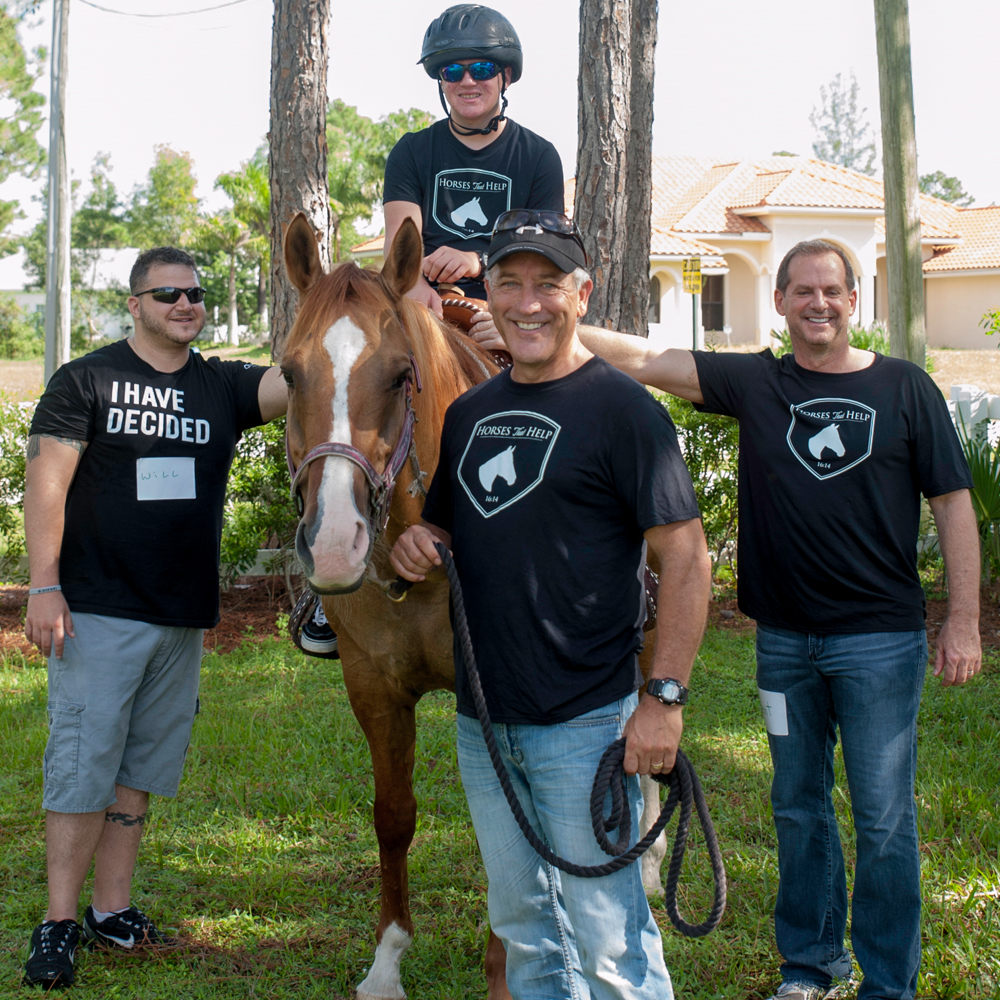 Gideon
Quarter Horse/Warmblood cross
Color: Red
Age: 16 Years
Weight: 1500lbs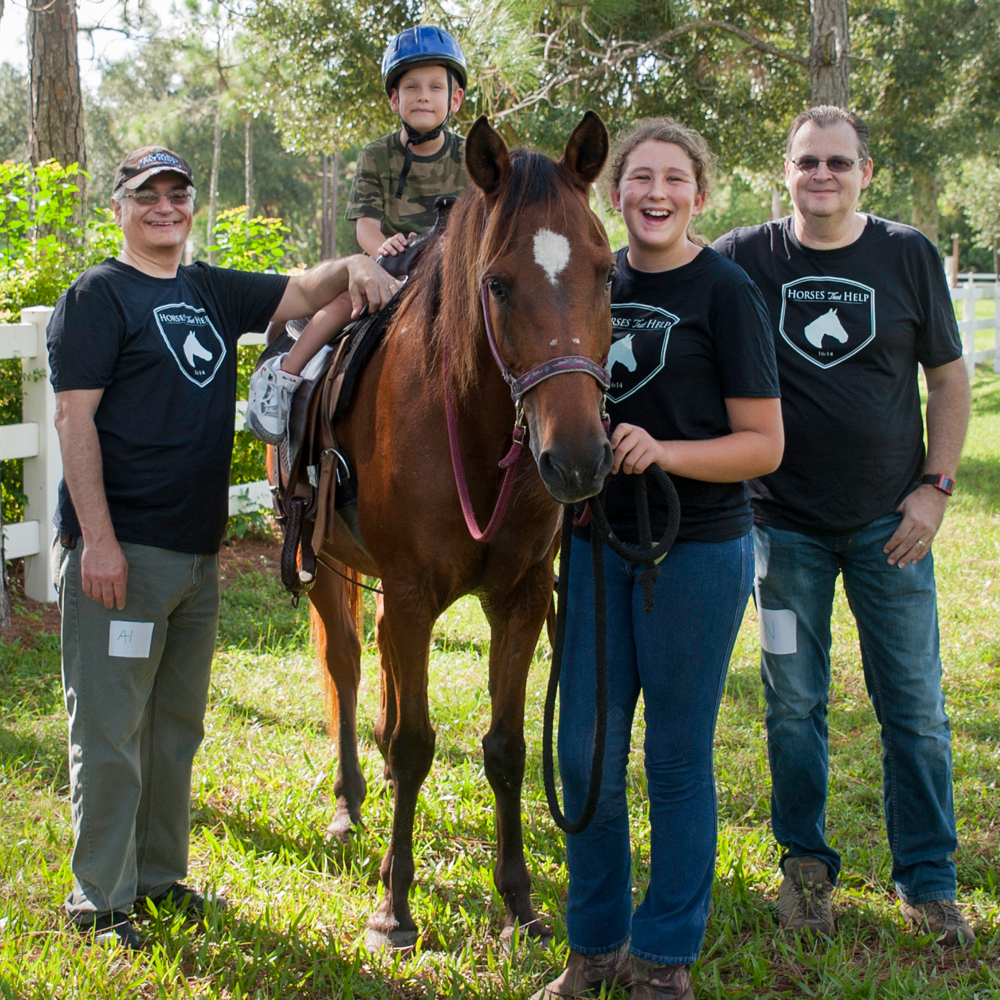 Noah
Arabian/Saddlebred Cross
Color: Bay
Age: 13 Years
Weight: 1100lbs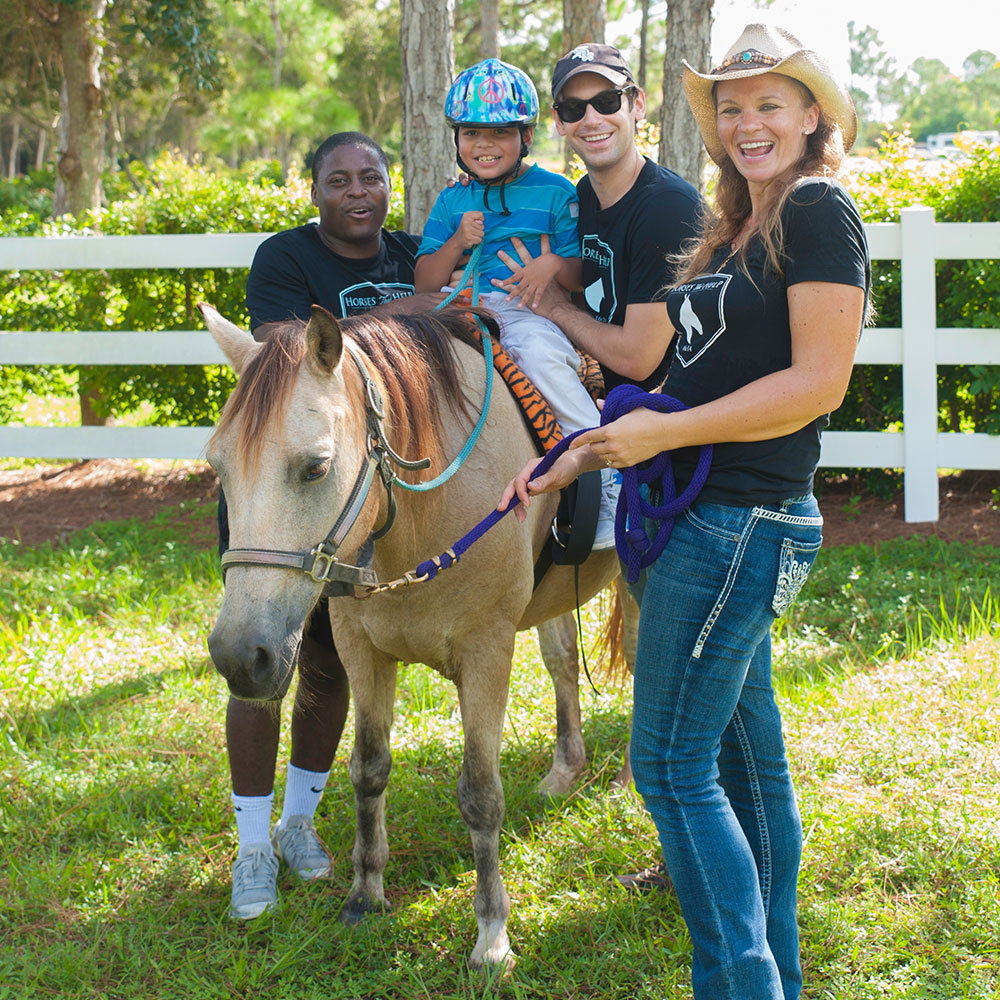 Buttercup
Welsh Pony/Mustang Cross
Color: Buckskin
Age: 24 Years
Weight: 600lbs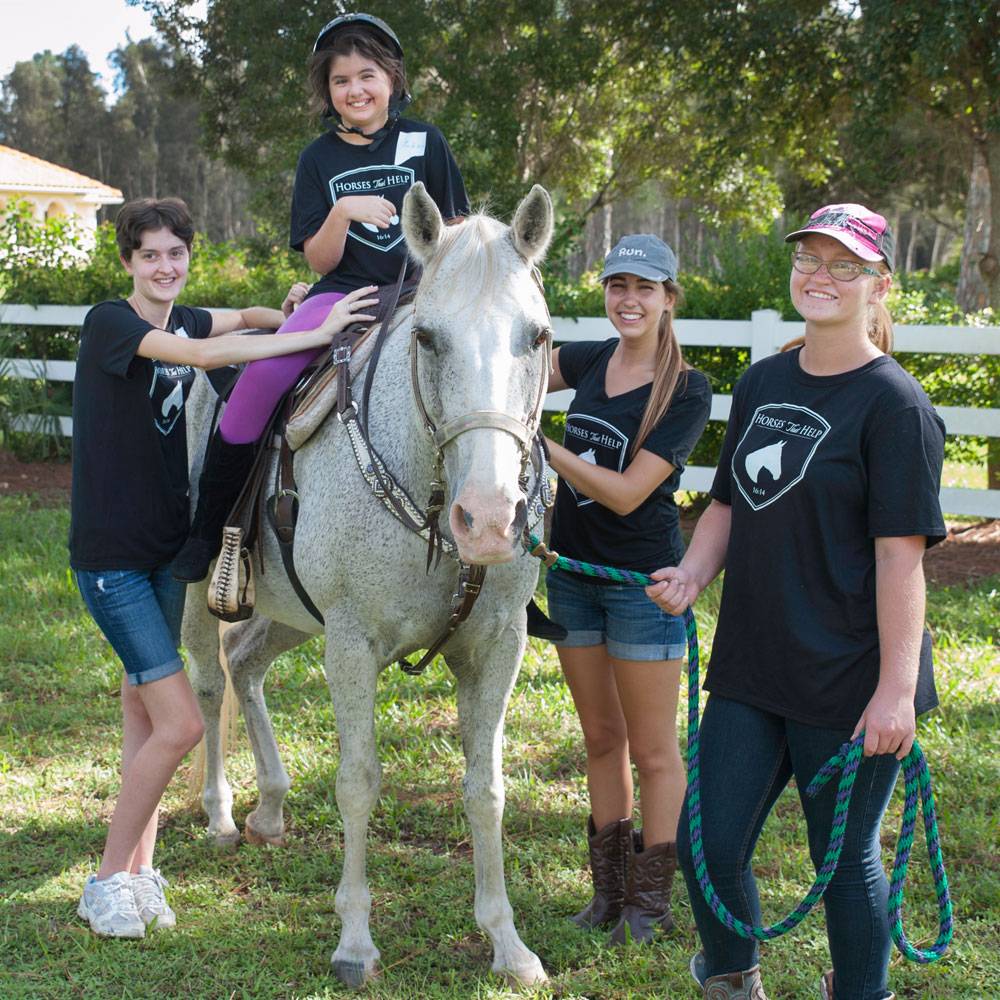 Pepper
Quarter Horse
Color: Grey
Age: 19 Years
Weight: 900lbs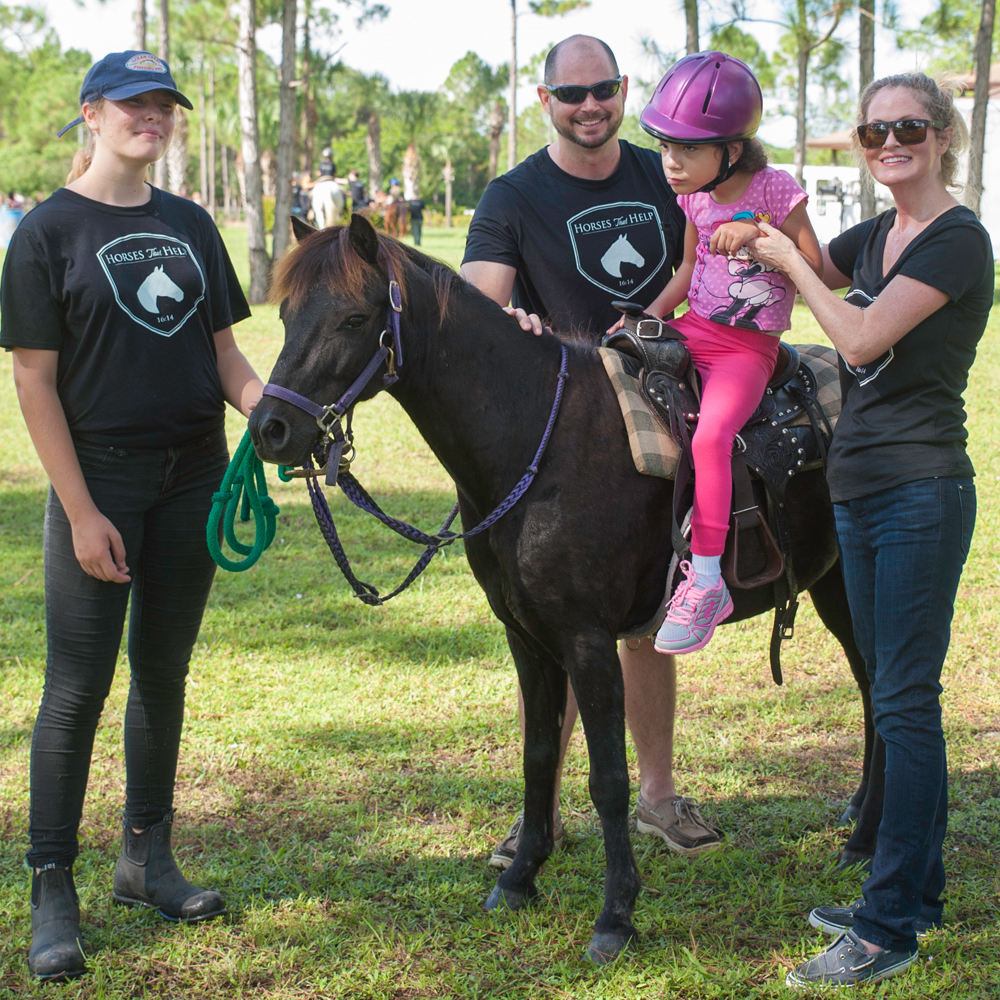 Icee
American Shetland Pony
Color: Black
Age: 11 Years
Weight: 400lbs
Mo
Tennessee Walker
Color: Blue Roan
Age: 11 Years
Weight: 1100lbs
Alvin
BLM Mustang
Color: Bay
Age: 6 Years
Weight: 1100lbs
JoJo
Miniature Horse
Color: Black/White Paint
Age: 3 Years
Weight: 200lbs
Teddy Bear
Paint Pony
Color: Black/White Paint
Age: 14 Years
Weight: 600lbs
Photos
A glimpse of the goodness…
Help
It takes a village to do all this for free! Please consider donating funds, resources, equipment, food (for horses and people), and especially your time. Thank you!
Horses That Help needs YOUR help! 
We continue to offer free services to these precious children and their families thanks to generous people like you!